Hi all,
I'm currently trying to validate a vehicle model using CM4SL and when I try to integrate the acceleration signal, error seems to accumulate.
I've integrated the Car.ax signal to a new variable(7DoF.vx) to check if the problem wasn't from my model and this is the deviation that I'm getting: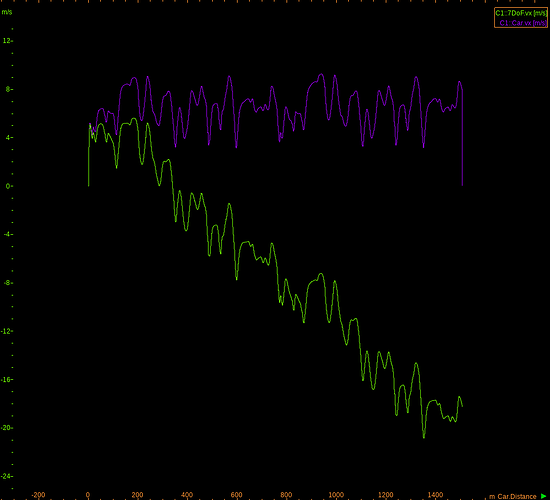 Can anyone help me with this?
Thank you!