Hi, I would like to use a custom battery model on my CM4SM project, but i dont know where is the right place to put it. I tried just put it on simulink and use a CM Write Dict block to replace the values from CM but that doesnt give the right result, it just replaces the value on IPG Control but is not used on simulation.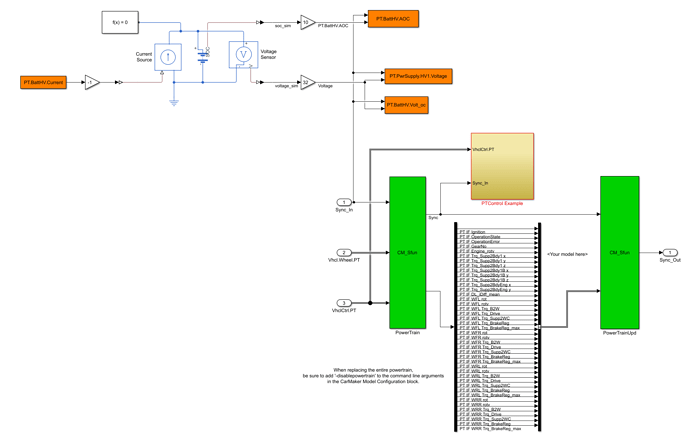 Note that the HV1 voltage drops with current (as expected), but the HV2 is kept constant (changing only with SOC) as is Motor Voltage too.
How can I succesfully replace the battery model from CM on Simulink?
Any help is appreciated!